Minimal Moderne
Minimal Moderne is DECADES' pictorial of the week. From Elle Decor's May 2003 issue.
Inside: David Kleinberg
Text by Patrick Pacheco
Photography by William Waldron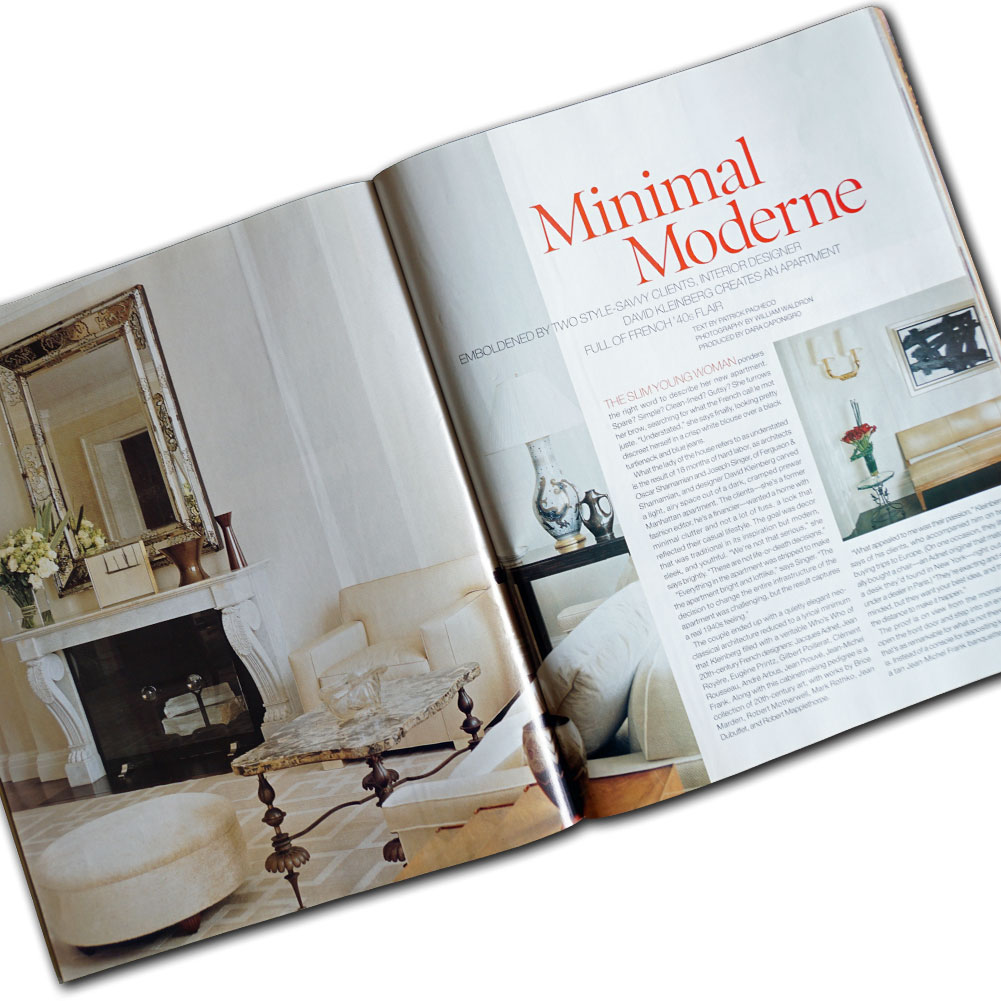 "They're strong-minded, but they want your best idea, and they'll go the distance"
Manhattan apartment showcasing 20th century French design. Leather banquette by Jean-Michel Frank.
Paris in New York
above: Venetian mirror hangs above a marble mantel and a pair of bronze vases.
Library
Mohair fabric by Robert Allen
Living room
Pair of vases made for Napoleon I frame the entrance to dining room.
the decor
– says Kleinberg. "It's about very small strokes – A beautiful lacquer finish, an inlaid -straw treatment"
Frank Rosa