Modern sensibility grounded in classic tradition. That's how one might describe interior designer Gabriel de la Portilla's work. Ranging from country chic to sophisticated NYC dwellings and cool ocean front residences.
Welcome to this month's  
 Focus On: Interior Designer Gabriel de la Portilla
What is your birth sign?
Aries. First sign in the zodiac has many fine qualities including the readiness to take on any challenge.
Why did you decide to become an interior designer?
When I was in grad school getting my doctorate in English lit, a friend who was a designer told me to stop wasting my time with English and go to where my true talent lay, which is design.
What part of the design process is your favorite?
My favorite part of the design process is the hunt for the perfect piece.
How would you describe your design aesthetic?
I don't want the homes I design to look too "designed" in a cookie cutter sense, but to look like the design elements have accumulated through years and incorporated relics from some ancestors with great taste.
Library  in a Richard Meier building, NYC
Above – Eastlake armchair from Sutter Antiques. Hudson, NY
Is there a design trend or period of furniture that gives you the heebie-jeebies?
Memphis and post modernism in general.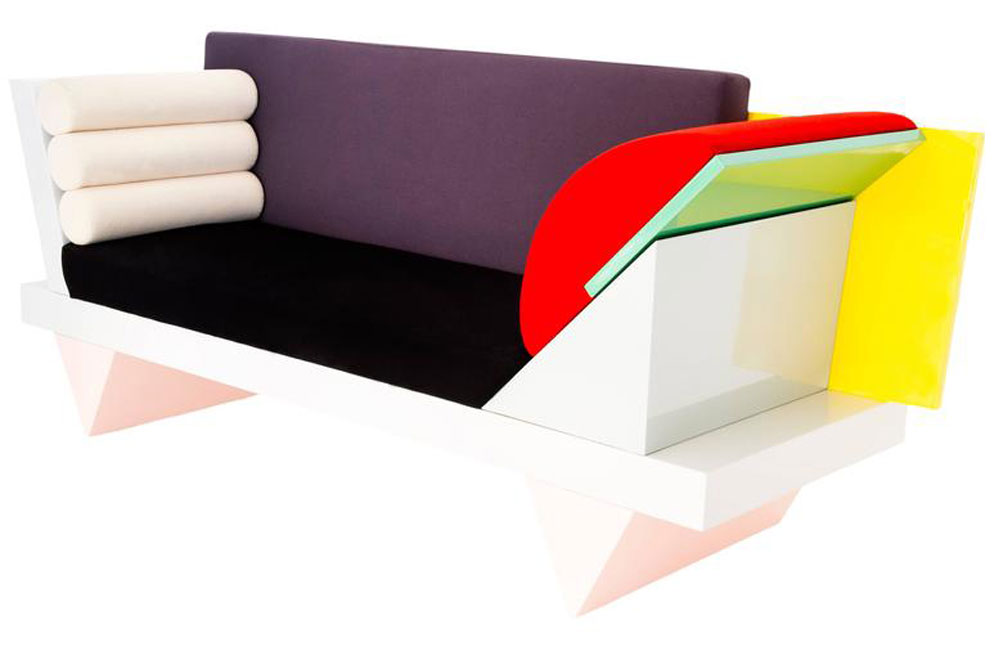 Memphis sofa, circa 1980s
What should a potential client expect from an interior designer?
A client should expect a process that is pain free for them. A client should never be aware of the all the myriad of problems that can occur during a project.
How do you typically approach new projects?
I get to know what the clients vision is, and try to perfect that vision for the space and the budget.
NYC mid-town apartment
Rougier resin shell lamp sits on a custom mirrored credenza available through de la Portilla design. "GIMME" 2008 C PRINT by Marilyn Minter 
Do you collect and if so, what?
I collect works on paper: watercolors, drawings, mixed media, from the 18th century to the early 20th century.
 Pencil on paper of Marsyas attributed to François Joullain
Do you have a favorite item in your possession?
This wonderful early 20th century English watercolor of a fisherman.
Watercolor circa 1930s, United Kingdom
What does every room need?
Dimmers! I can't express this enough.
Is there a difference between interior design and interior decorating?
Yes, I usually incorporate a lot of construction in my projects. An interior designer has to know architecture to a certain extent.
Any tips on how we can improve our homes?
Pare down the color palette. Two colors will make everything more cohesive.
Florida residence
Above – Lion in Frost lucite and glass cocktail table. Circa 1970s
Any advice for those considering interior design as a career?
Start making a lot of friends that need decorating.
What are your currently working on?
I'm working on the full reconstruction of a brownstone in Brooklyn, A wonderful 19th century house in Westchester county, and a very sleek and modern apartment on the upper east side.
What are your goals for 2017?
Finish the projects I have going in order to make the clients as happy as possible.
How can you be reached?
You can email me at Gabriel@portilladesign.com or call me at 347-804-7247. My website is PORTILLADESIGN.COM